Adventures at the Super Human Games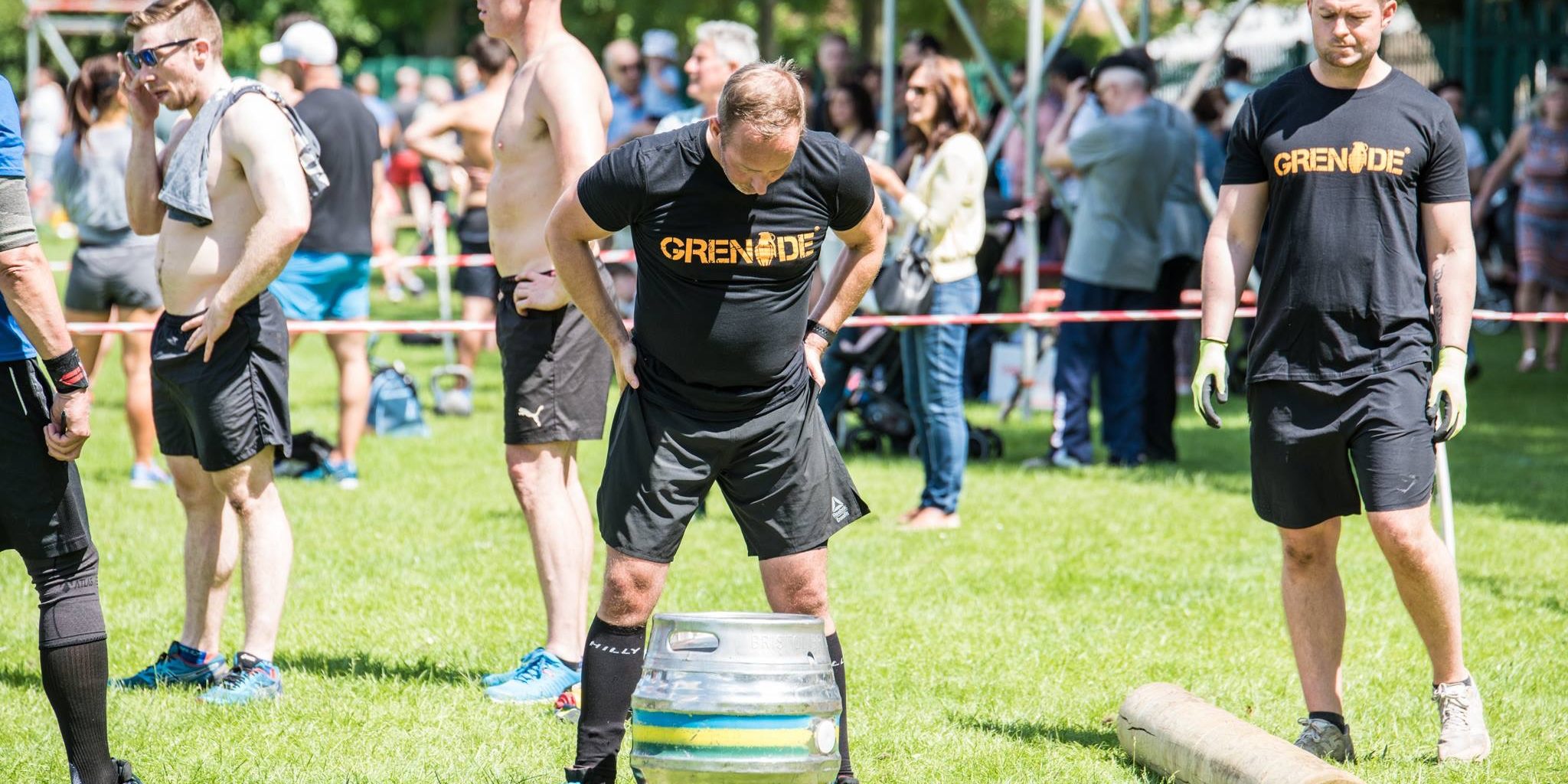 The Super Human Games is a fitness event like no other, attracting over 1500 athletes from all over Europe. The best way to describe it would be a combination of OCR (obstacle course racing) and Crossfit; requiring speed, strength and endurance. The events were held at Ashton Park Sports Centre, Bristol on the first hottest day of the year, Saturday June 2nd.
To help us through the day, Grenade had very kindly supplied us with t-shirts to keep us covered up and some of their delicious and filling protein bars to keep us fuelled throughout. These were definitely needed, so a lot of appreciation goes out to them.
The events
It mainly involves 5 challenges/workouts lifting heavy objects, either individually or in a same sex pair, depending on your competition entry. Each year the events change, so as not to give an advantage to anyone, which meant this year it involved:
Strength & Honour: 20 minutes to complete as many rounds as possible of:

30 Push ups
50 Thrusters (40kg men/20kg women)
50 Deadlifts (70kg men/50kg women)
70 Butterfly Sit ups (Hands to touch floor at the top of the rep and the feet at the bottom of the rep)

VO2 Max: As a team, we had 20 minutes to achieve your maximum distance on a weighted run. Both athletes will run at the same time and both athletes will run with a weighted backpack (20kg men/12kg women).
Brutal Beat Down: 20 minutes to complete as many rounds as possible of;

30m Synchronised Burpee Long Jumps
50 x American Kettlebell Swings (24kg men/16kg women)
30m Partner Carry

Unconventional Beast: 20 minutes to complete as many rounds as possible of:

30m Synchro Log Lunge & Overhead Press (Log must change shoulder on every rep, 60kg men/30kg women)
30m Keg Runs/Walk (Barrel Hold Position, 50kg men/35kg women)

Assault Course:  20 minutes to complete as many rounds as possible of a 600m assault course relay. Obstacles consisted of:

Ramps, walls, monkey bars, tyre tunnels and more.
Conclusion
After trialling the workouts beforehand (and struggling to even finish those), being in the competition atmosphere we were able to complete the full 20 minutes for each workout and come away feeling proud to have done so. When checking my Fitbit statistics, I'd burned over 6000 calories! At the end of the day, we were exhausted (mentally and physically) but very happy to have done this event for the first time, so we grabbed a well deserved burger & beer.
Thanks again to The Super Human Games for putting on such an event (we look forward to competing again next year) and to Grenade for supplying some great tasting nutrition  (#YouGotThis).